Saturday 09 December **BOOKED OUT**
Friday 15 December
Friday 22 December
Friday 29 December
From 6:30pm until 10PM
Tickets $79pp with optional matched wines $69, or selections by the glass
THE LINEUP:
A surprise menu crafted around a single theme ingredient often selected the day before … all dietaries catered for with 48hr or more notice.
The question is, are you willing to take the journey into the unknown?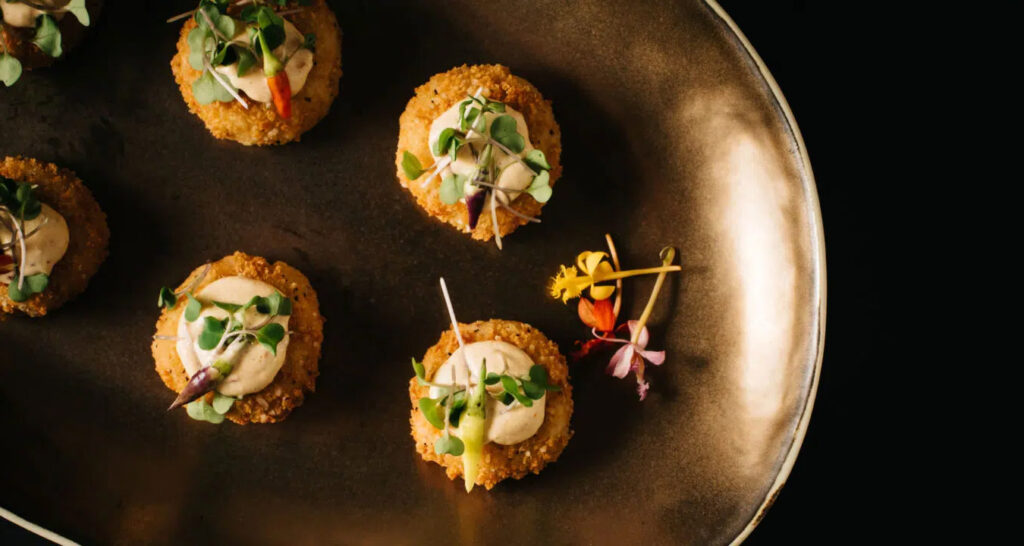 ABOUT CHEF SIG
Head Chef and owner, Sigrid de Castella, is passionate about the slow food movement and providing affordable gastronomic experiences that won't break the bank. She combines taste and textures in interesting ways, encouraging diners to play with their food and provide feedback after each dish. With a Swiss-French background, her food is modern European in style, and almost always 100% gluten-free and coeliac-safe.
Over the last 20 years, Sigrid has developed her culinary skills by running pop-up degustation wine dinners in Melbourne and, in 2020, she launched Life's Too Short Bar with her husband and Sommelier, Antony Anderson.
Each "kitchen takeover" which runs as a kind of test kitchen, is limited to just 8 diners. Sigrid formulates a theme a day or two before, and then plans a lavish (and very filling) 8-course menu designed to nurture and delight. Manu of the dishes call on adaptions of old family recipes or new techniques and recipes she collects in her travels. Past themes have included "Berrylicious"; "Relish"; and the humble "Carrot" where each dish contains those essential ingredients presented in new and interesting ways.
Starting with an Amuse Bouche, two entrees follow, then two mains, a cheese course, pre-dessert and then the dessert finale often leave guests happily stuffed to the brim after their food and wine journey around Europe, Australia and sometimes the world